In ADVANCE we offer you Periodontal Treatments and Controls Highly specialized with the most advanced techniques.
Periodontics is the Speciality that is in charge of treating and taking care of your gums as well as the bone support.
The Gums and their underlying bone are responsible for the support of your teeth.
Any change experienced in the gum or underlying bone as well as on the teeth could mean that any of those elements are affected and need to be treated to avoid worsening the situation.
In ADVANCE we offer you the Periodontal Treatments and Controls highly qualified, using the most advanced techniques in terms of Guided Tissue Regeneration, Gum recession, Gummy smiles and mucogingival plastic surgery.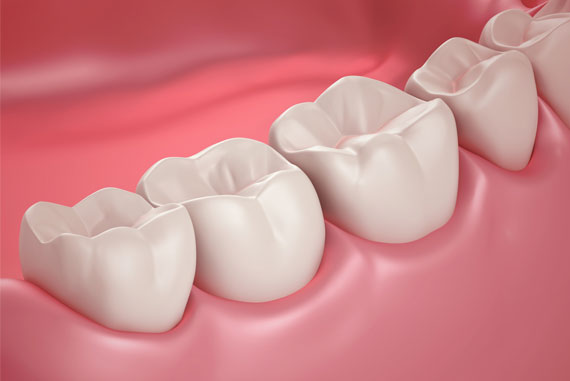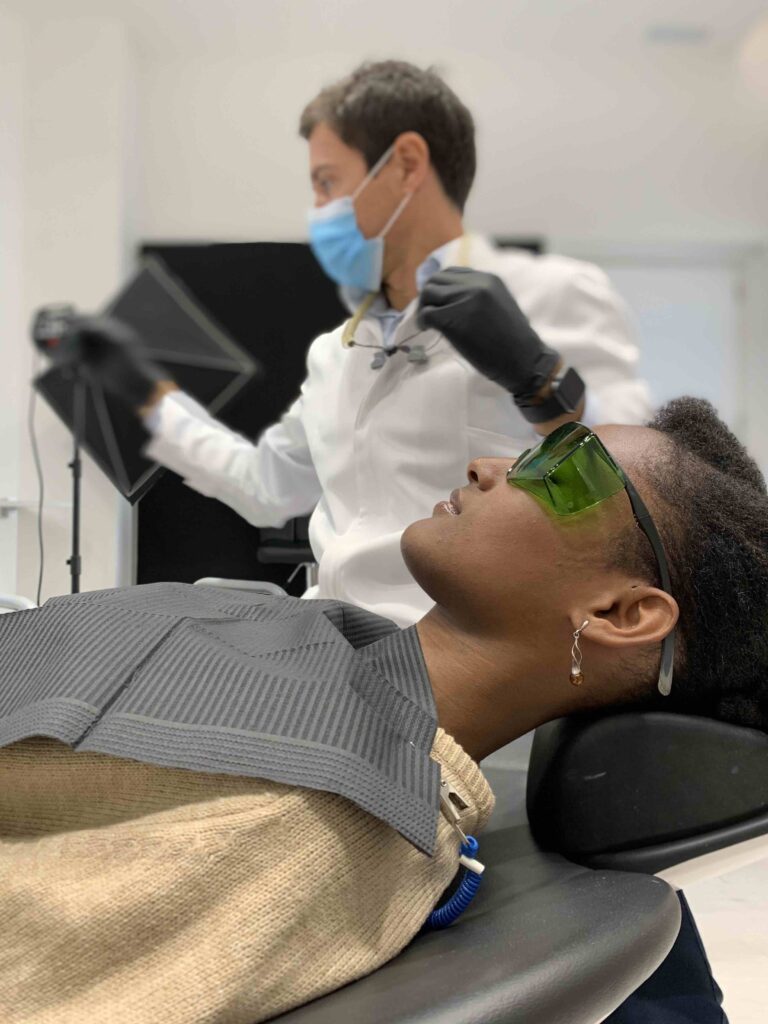 Advanced microsurgical instruments
In Advance Dental Institute we offer you the safest gingival treatments in terms of Periodontal Control, Analysis and monitoring, to detect any change or damage of the supporting bone.
By the use of Diode Laser and microsurgical instruments we can warranty the safest procedures in terms of perioplastic surgeries, reducing the recovery time to almost nothing and minimizing the inflammatory effect.
Our painless treatments are achieved by linking all the factors together which will make your visit a completely different experience.
In Advance our instruments are less invasive than classic and usual instruments used today
No incisions
By the 3D Guide for Dental Implants and Tunneling Management for gingival recessions we are experts in avoiding sutures and the use of minimally invasive techniques.
No discomfort
One of the most common comments by our patients is "I though I was going to feel bad after the anesthesia but not at all". 
Sometimes the patients don't even need pain killers. 
This is achieved by treating kindly the tissues, applying unique techniques in modern Dentistry and providing with the appropriate pre surgical medication.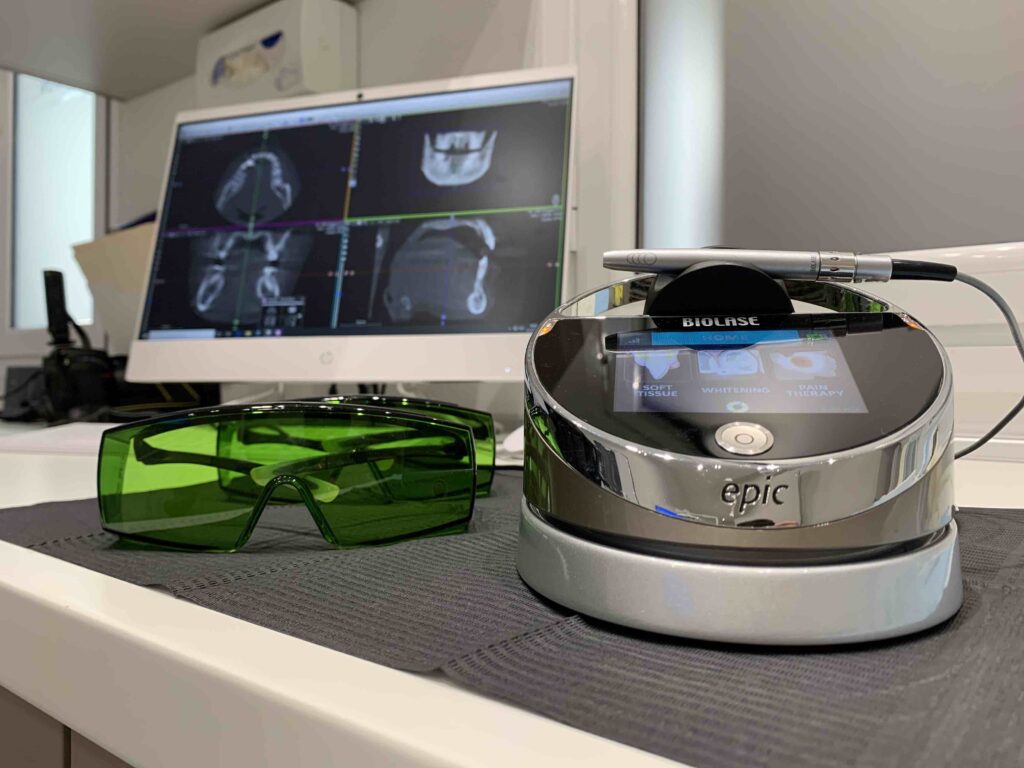 Laser Micro Surgery for Periodontal Pockets:
It is an effective, painless, no suture way to treat the bone defects around our teeth caused by the hidden plaque under the gum which creates a localized or generalized bone loss, putting on a risk our teeth and oral health.
What is the Periodontal Disease?
In this video our Dr. Nicolas Aronna explains what Periodontal Disease is.
A pathology that involves our dentition affected by generalized or localized. Bone loss derived from many factors which includes, plaque, smoking, Diabetes, Hipercollesterolemia, etc… which will affect the supporting bone around our teeth (and implants-periimplantitis) causing the tooth loss or implant loss.
Please fill out below and ask for an appointment. We will contact you as soon as possible to confirm the day and time of your appointment.