ADVANCE Dental Institute was born from a Team of Dental Professionals with the highest levels of knowledge in their fields, experienced and formed by the most advanced techniques used in United States. Our goal is to guarantee the full satisfaction in terms of aesthetics and function.
Medical Director of Advance and responsible for the area of periodontics, implantology and bone and gingival regeneration.
Certificates of Excellence

The most prestigious University in the United States where the best Faculties, Prefossors and Researchers such as Dr Dennis Tarnow, Dr Stuart Froum or Dr Stefan Fickl from among others have been part and are part of the Most advanced Dental Continuing Education Centre.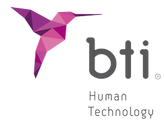 ADVANCE Dental Institute is the one and only Recognised as Regenerative Medicine Centre with Growth Factors in Palma de Mallorca.

System developed by Dr Christian Coachman and Prof. Livio Yoshinaga.
We posses the International Certification Member of DSD on Smile Designers. Dr Giovanna Di Prima Noda is the specialist in Digital Smile Design and is the Smile Designer as well as the specialist in Advanced Cosmetic Dentistry.

Dr Nicolas Aronna Mallia is specialist in Guided Surgery and minimally invasive techniques with more than 2000 Dental implants placed for over more than 10 years of experience.

Dr Nicolas Aronna Mallia as Periodontist and Implant Surgeon is member of the Scientific Committee of MINEC (Megagen) and promotes the advanced techniques lecturing around the World.
Our Centre is specialised in the most advanced, safe and predictable System of Invisible Orthodontics Invisalign.